AN INCIDENT ON A 2,825 GT GENERAL CARGO SHIP RESULTED IN THE FATALITY OF A SEA PILOT DURING A ROUTINE PILOT TRANSFER AS THE VESSEL WAS OUTBOUND.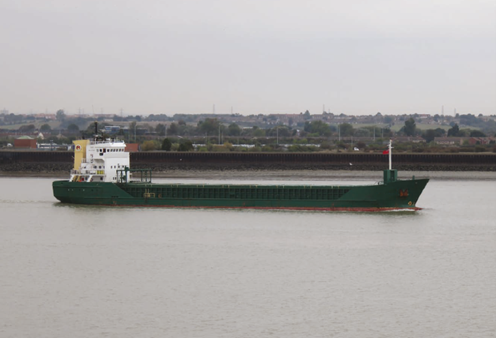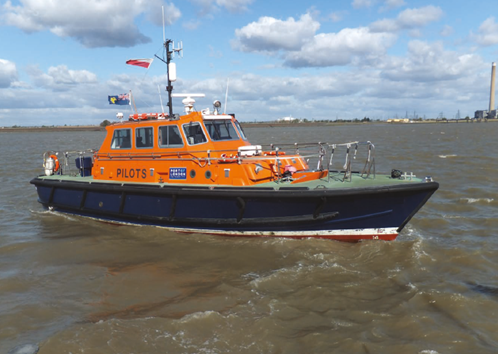 WHAT HAPPENED
The river pilot had boarded the vessel at berth by stepping on to the main deck of the general cargo vessel via an open deck gate. An instruction was then given to rig the port side pilot ladder to prepare for the sea pilot boarding further down river.
The vessel then departed from berth. After about two hours the vessel was approaching Gravesend Reach on an easterly course at a speed of about 10.4 knots.
The cargo vessel was put on manual hand steering and the speed was reduced to 6-7 knots in preparation for the sea pilot boarding. The pilot launch boat then came alongside with its starboard bow resting against
the vessel's hull just forward of the pilot ladder and in line with the deck gate.
The vessel and pilot launch boat agreed to postpone the transfer until an inbound vessel had passed. Subsequently the vessel manoeuvred to create lee for the pilot launch to approach. As the wave height was about 2 metres the freeboard between the two vessels varied between 30cm to 130cm as the vessels moved up and down.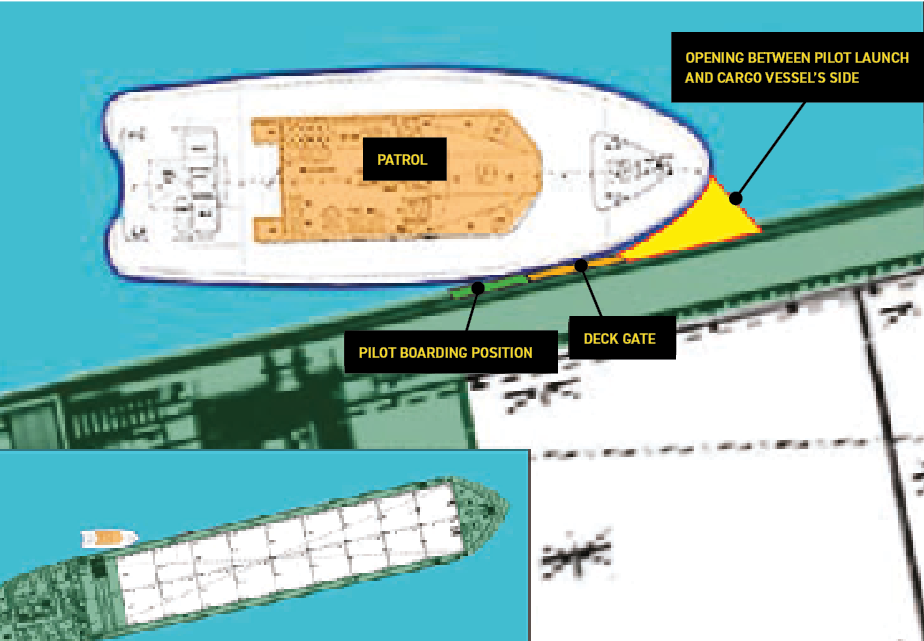 The sea pilot decided to grab hold of the deck gate's upright stanchion with both his hands in an effort to lift his right foot across onto the cargo vessel's deck but, when trying to step up and cross over to the cargo vessel, the pilot launch plunged into a trough in the seas. As a result, the pilot was left hanging by his arms. The deck hand on board the pilot launch and deck rating from the cargo vessel immediately grabbed hold of the sea pilot and prevented him from falling into the sea.
However, shortly after the two vessels came together, trapping the sea pilot's legs. As the space between the two vessels opened up again, the deck rating and deck hand managed to pull the sea pilot onto the cargo vessel but he was found to be bleeding profusely from his injuries.
The pilot launch immediately informed the local vessel traffic service (VTS) requesting medical aid. Meanwhile, the crew on board the cargo vessel administered first aid to the sea pilot.
Soon after a shore medical response team boarded the vessel. It was believed that the sea pilot's popliteal artery in his left leg had ruptured during the impact, causing massive blood loss. During attempts to stabilise the sea pilot's condition for evacuation, he suddenly went into cardiac arrest. Although cardio-pulmonary resuscitation (CPR) was given, the sea pilot succumbed to his injuries.