A 43,472 GT BULK CARRIER RAN AGROUND ON A CHARTED SHOAL WHILST ON PASSAGE BETWEEN THE PHILIPPINES AND AUSTRALIA. THE INCIDENT OCCURRED AFTER THE VESSEL DRIFTED FROM THE TRACK, WITH NO AUDIBLE OR VISUAL WARNINGS GIVEN TO THE OFFICER OF THE WATCH (OOW). THE AMENDED PASSAGE PLAN PASSED 0.3NM FROM THE SHOAL WITH THE ELECTRONIC CHART DISPLAY AND INFORMATION SYSTEM (ECDIS) NOT SET UP WITH SUITABLE SAFETY SETTINGS. FOLLOWING THE GROUNDING, THE MASTER WAS ABLE TO EXECUTE THE EMERGENCY RESPONSE ACTIONS AND THE VESSEL WAS LATER REFLOATED WITH THE RISING TIDE, HAVING SUFFERED ONLY SLIGHT DAMAGE TO THE BOTTOM SHELL PLATES.
WHAT HAPPENED
Before the vessel left port, the master requested that the second officer (2/O) alter the original passage plan to make use of the recommendations provided by the owner's weather routing service. These amendments were made, however, the amended passage plan was presented to the master for his approval, whilst it was incomplete.
As part of the preparations for the vessel's departure, the 2/O completed the Company's pre-departure ECDIS settings form, this form noted the following settings:
Safety depth and safety contour – 20m
Shallow contour – 15m
Deep contour – 50m
Danger detection sector (DDS) – 5.0nm 090 across the
bow
Each leg of the route, which had a default crosstrack
limit (XTL) setting of 0.50 nm, had been visually
checked.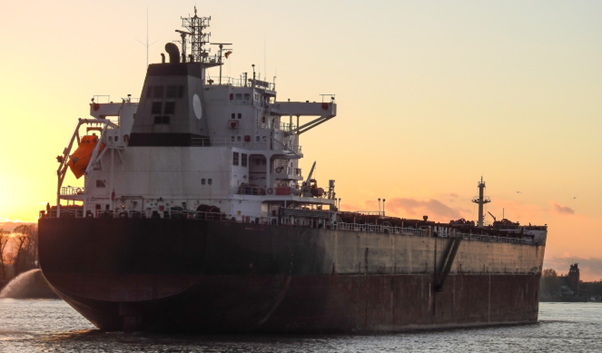 At 0800, once on passage, the chief officer handed over the watch to the additional second officer (OOW) and left the bridge. Throughout the watch the master, chief officer and 2/O joined the OOW on the bridge at various times to conduct different administrative tasks. The OOW discussed with the 2/O, who was calculating the next voyage's bunker requirements, that he was unable to take a line of position from an ECDIS charted feature that appeared ahead, 0.30 nm north of the vessel's track. The 2/O replied that the object was a shoal and that he should keep clear of it. The OOW interrogated the feature, however, he did not check whether the depth was safe, in relation to the ship's draft (4.85m forward and 7.44m aft).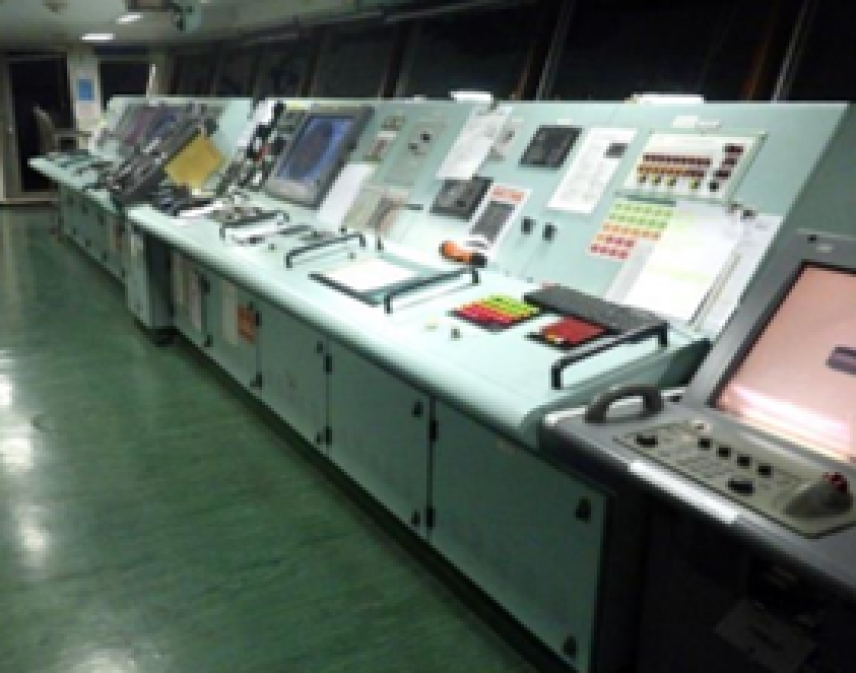 The OOW then began preparing the vessel's prearrival documents for the next port, as the vessel began to drift gently. This drift to port was not detected by the OOW and at 1155 the vessel crossed the 5.0m depth contour and ran aground, as shown in FIGURE 3. Following the grounding, the master acted quickly to stop the main engine and reported the incident to the owner, before acting as per the vessel's emergency response plan, with tank soundings confirming the vessel's watertight integrity remained intact. The vessel was then deballasted to allow floating on the rising tide.
Once the vessel had been refloated the vessel proceeded to port to conduct Class damage surveys, where buckling / deformation of the vessel's shell plating was observed.