This module explores the importance of intellectual wellbeing. Being away from your family and passing through some of the world's trouble spots may cause concerns for seafarers. Maintaining a good intellectual wellbeing by learning more about yourself and the industry can help you cope with these concerns.
Learn about seven simple steps which will help you manage your money in a smart way and which may help free you from possible financial concerns.
This cartoon raises awareness of some of the concerns a seafarer may have while being at sea and how you can improve your intellectual wellbeing as well as how the Sailors' Society can assist you.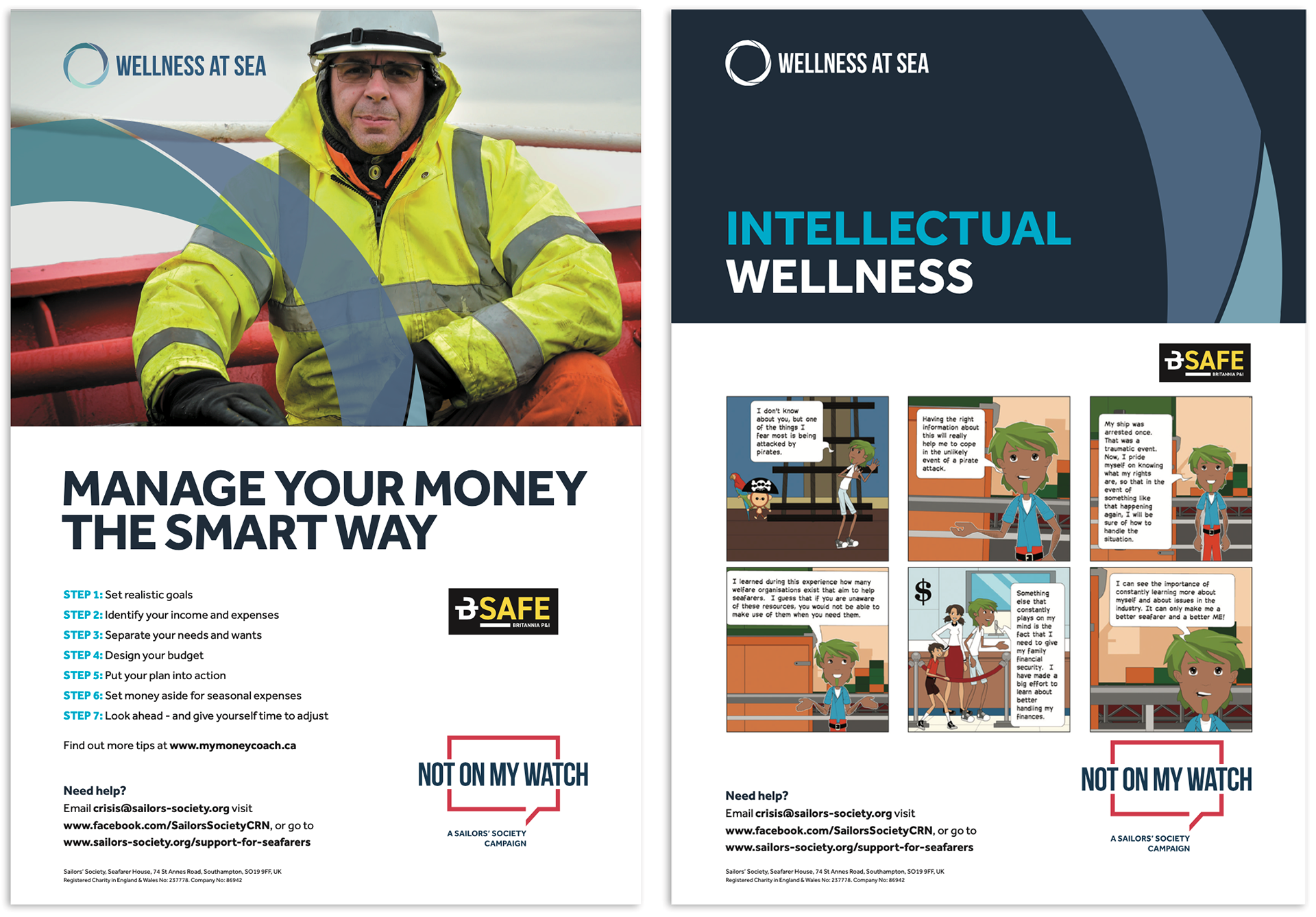 COPING WITH CONCERNS AT SEA
This short movie addresses the concerns a seafarers may have when being at sea and why a good intellectual wellbeing is important to withstand these.