This module explores the importance of physical wellness. Eating healthily and keeping physically fit is perhaps not always something that has been associated with life at sea. However, it is important to maintain physical wellbeing and this will also help you keep mentally fit.
PHYSICAL WELLNESS ON BOARD
How do you achieve physical wellness when on board a ship? This animated video looks at ways you can be more healthy and improve your physique.
STAYING FIT ON BOARD
This cartoon raises awareness on the importance of doing regular exercise while on board and trying to eat healthily.
KEEP FIT AND IMPROVE YOUR MENTAL WELLBEING
Understand the connection between physical fitness and mental wellbeing, and how you can exercise onboard even though equipment may be limited.
EAT WELL AND WORKOUT AT SEA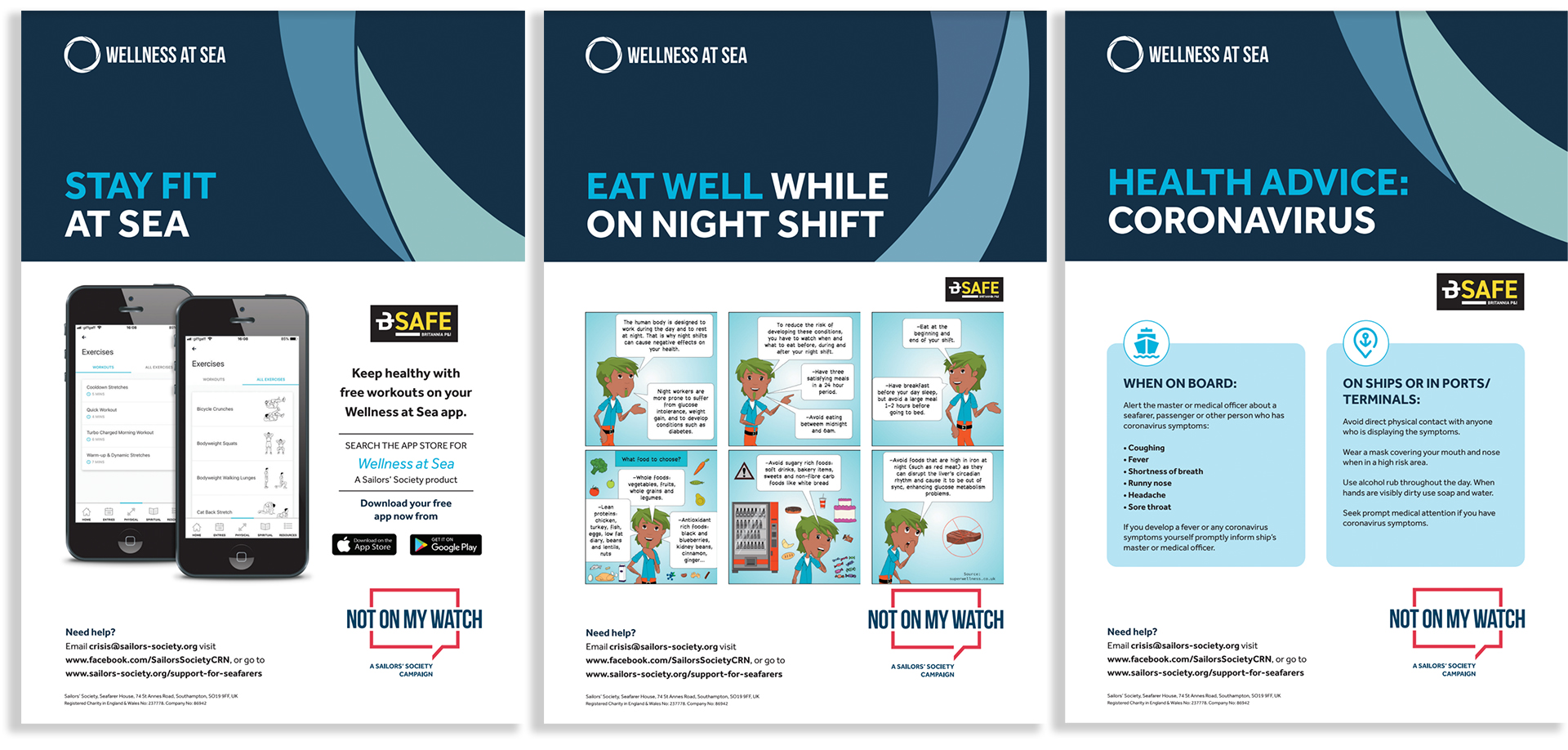 These three posters are a good reminder of how to eat healthily and how the Wellness at Sea app can provide you with workouts that can easily be done while onboard.