This module explores the social aspects of a person, such as family and relationships. It looks at some of the social challenges seafarers can face and offers practical tips on how to improve their social wellness.
FAMILY RELATIONSHIPS
This podcast looks at the relationships of seafarers with their families and how to manage the impacts of being away at sea for long periods of time.
Conflict can be upsetting for everyone involved and cause difficulties. Here are some useful tips to keep your relationships on an even keel, both at home and at sea.
Ships are some of the most diverse workplaces in the world. By working well with people from other backgrounds and cultures, you can have a much better career at sea.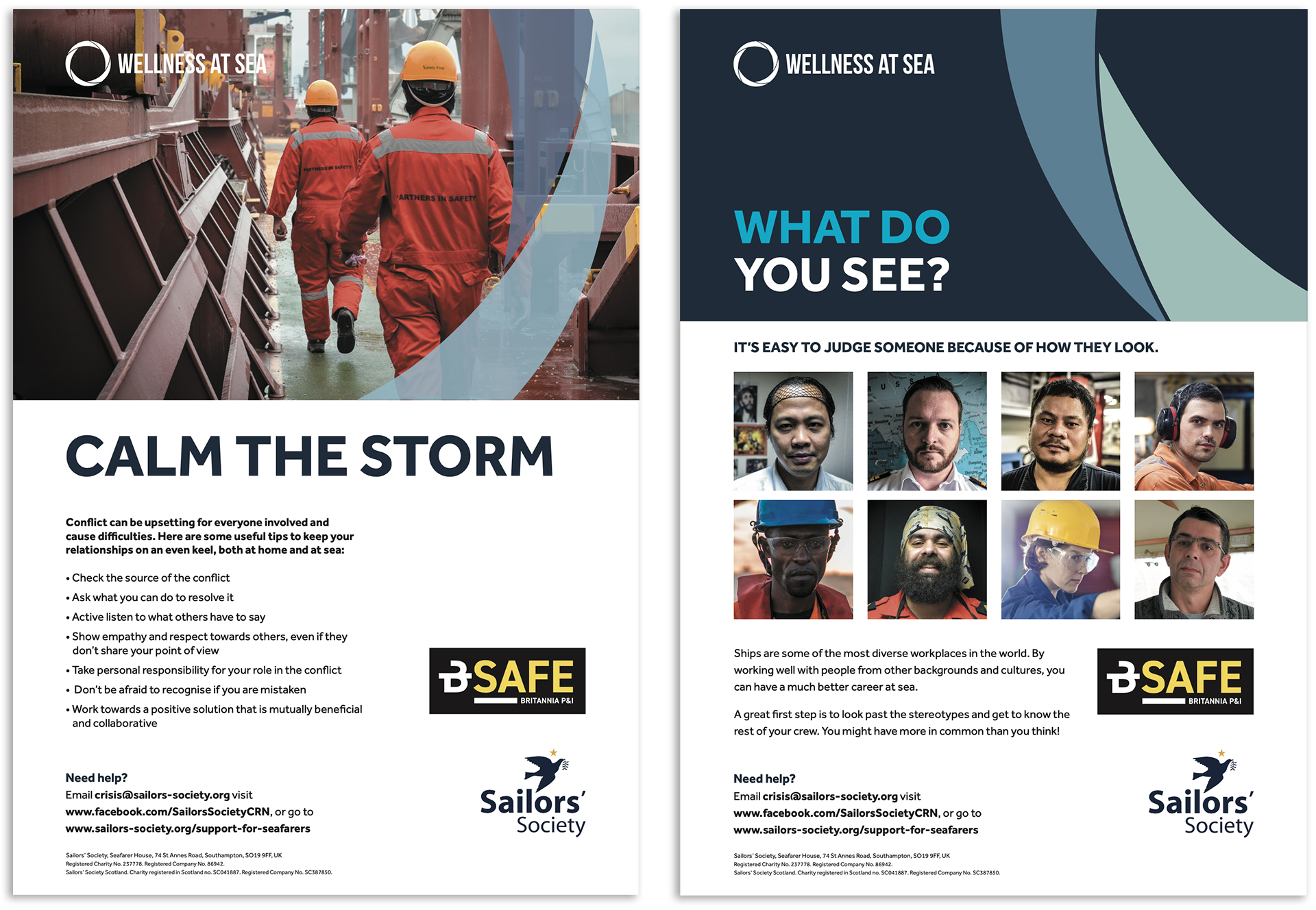 SOCIAL ISSUES ON BOARD
This cartoon raises awareness of some of the social issues facing seafarers on board.
SOCIAL WELLNESS ANIMATION
This video focuses on seafarers' ability to build and maintain positive relationships on board and at home. It explores the importance of good communication and your ability to deal with conflict and diversity in preserving your relationships.