Corporate Governance
Let's start with our full name: The Britannia Steam Ship Insurance Association Limited. It's quite a mouthful, so we usually refer to ourselves as the Association or the Club.
Association because we're a mutual insurance association, Club because we're also known as a P&I Club. P&I stands for Protection and Indemnify, because that's what we provide to ship owners and charterers plus of course, freight demurrage and defence. Since we are a club, the ship owners and charterers we cover are known as Members. We are a private company, limited by guarantee, and incorporated in the United Kingdom. As a company limited by guarantee, we have no shareholders. Instead, each Member agrees to pay a nominal sum if the company is wound up.
Our articles of association or statutes set out the terms under which we operate, with our mutual status defined by the provisions of the articles, together with our rules.
We have appointed Tindall Riley & Co Limited, through its wholly owned subsidiary, Tindall Riley (Britannia) Limited, as the Managers who take care of our day-to-day business. We pay Tindall Riley & Co Limited a management fee to provide these services. This fee is always disclosed in our annual report and accounts.
OUR BOARD
Our board is responsible for formulating the overall strategy that our Association adopts. In practice, though, it devolves some of its authority to sub-committees and delegates day-to-day business to the Managers. For their part, the Managers are responsible for providing, in a timely manner, adequate information to allow the board to discharge their duties and oversee the business effectively. Nevertheless, some matters are the exclusive preserve of the board. These matters are reviewed and updated at least one a year.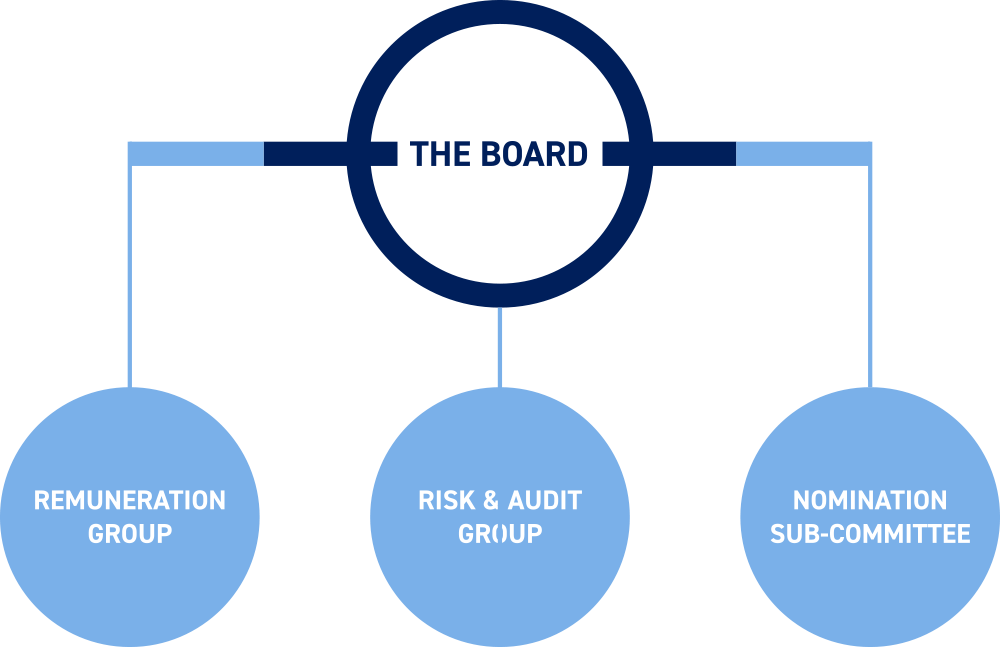 Our board meets five times a year. It is made up of a chairman, one or two independent senior directors, two of the Association's members, and anything up to 10 non-executive directors drawn from our ship owner Members. One of these Members also acts as our board's deputy chairman.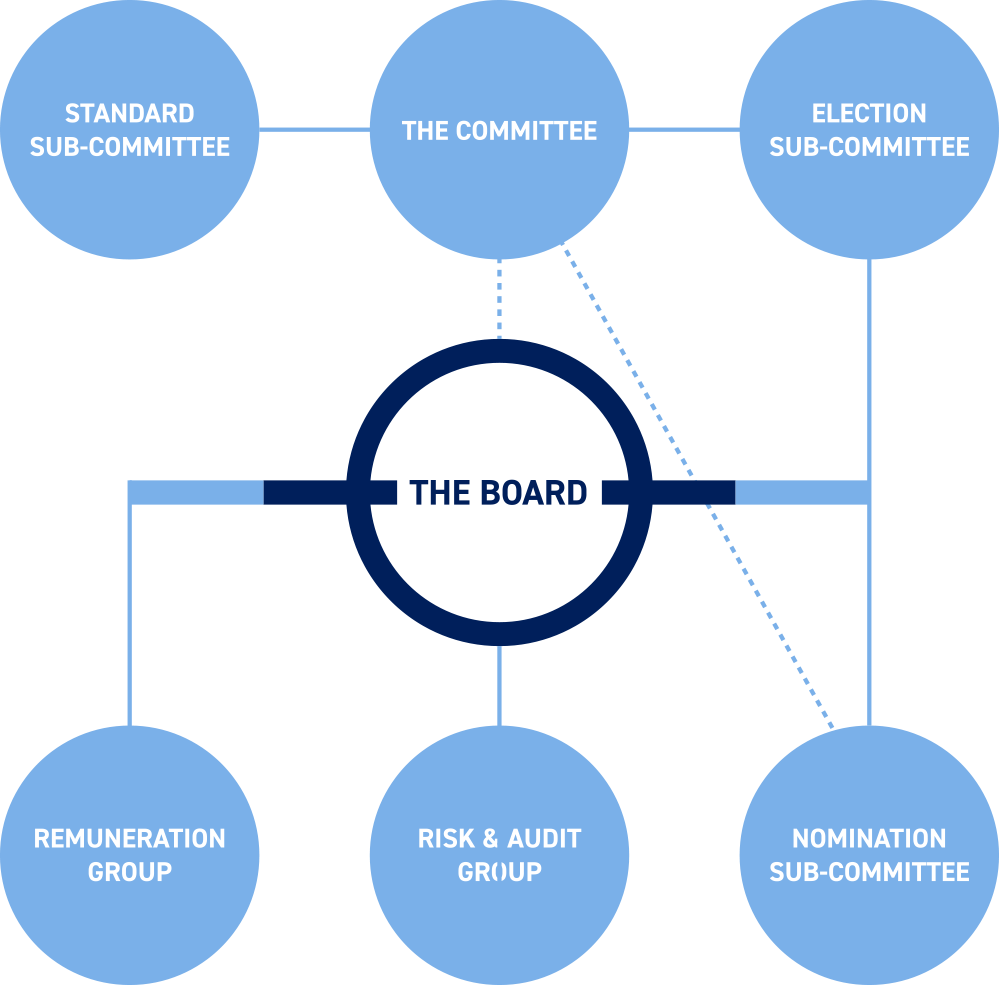 Decisions regarding the following matters are reserved to the Board:
Determination of the overall strategy of the Association, taking into account the advice of the Managers;
Determination of the overall investment strategy of the Association, the appointment of investment advisers and the monitoring of their performance;
Decisions regarding the general level of calls (advance, deferred, exceptional and overspill calls), release calls and returns of call;
Decisions regarding the terms of any reinsurance (other than reinsurance arranged by the Managers pursuant to their authority in the Management Agreement), including the Association's participation in Pooling arrangements;
The proposal to Members of amendments to the Rules;
The appointment and remuneration of the Managers;
The appointment and remuneration of the Association's auditors;
Ensuring appropriate systems of governance;
Determining the Association's risk and capital strategy.
USEFUL DOCUMENTS