Feeling lonely over long periods of time can cause depression. In this module the Wellness at Sea campaign focusses on how to prevent loneliness along with the training and assistance available for seafarers around the world if in need of help.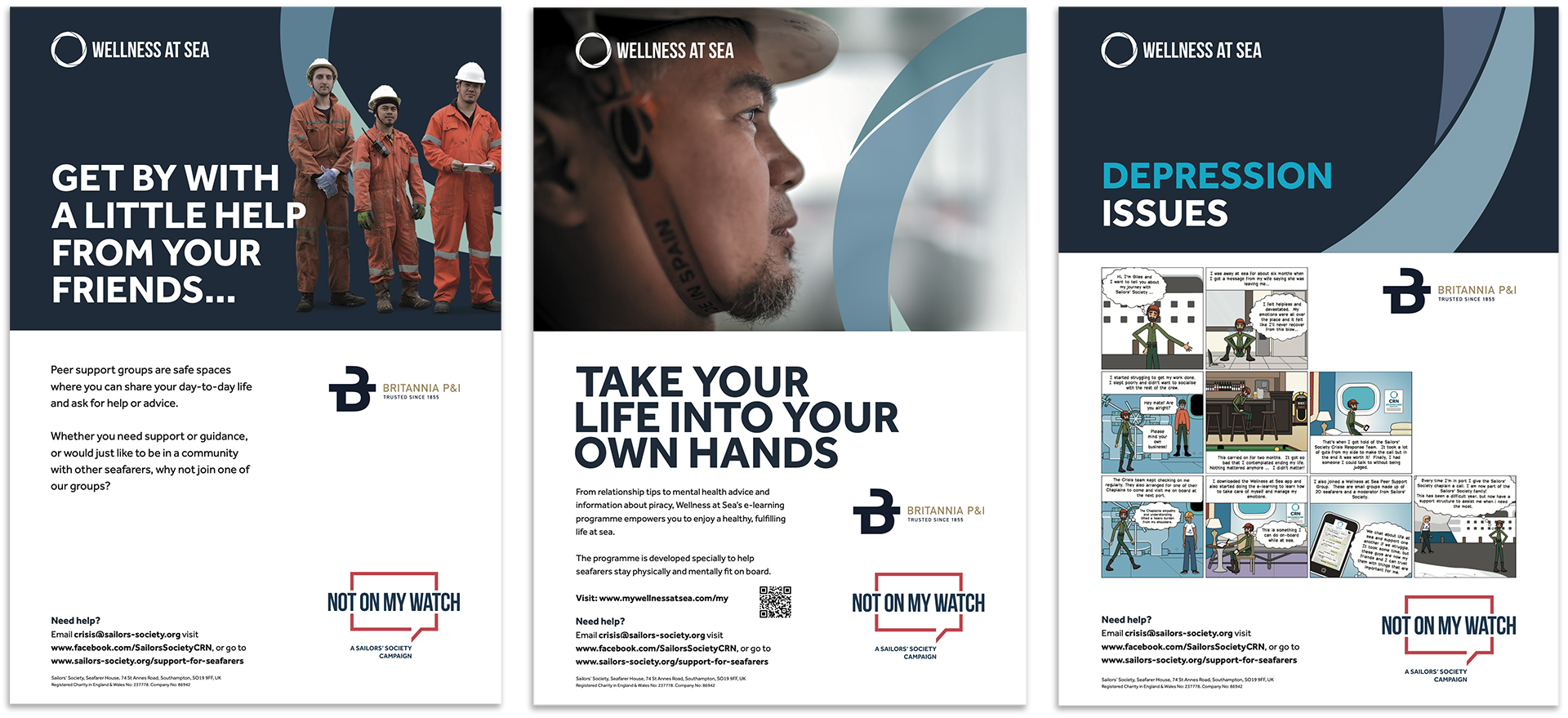 Peer support groups are safe spaces where you can share your day-to-day life and ask for help or advice. Whether you need support or guidance, or would just like to be in a community with other seafarers, then join one of these groups.
From relationship tips to mental health advice, Wellness at Sea's e-learning programme empowers you to enjoy a healthy, fulfilling life at sea. The programme is developed specially to help seafarers stay physically and mentally fit when on board ship.
This comic highlights how difficult it can be to deal with depression issues when at sea, and how these may affect your work and social interaction. Contacting the Sailors' Society's Crisis Response Team can be the first step out of depression and back to feeling more normal and healthy.
YOU ARE NOT ALONE HITS
Hear about how being at sea and away from your family can affect you as a seafarer, and how the chaplains of the Sailor's Society visit ships and seafarers in ports around the world. In this video they assist seafarers dealing with their sacrifice through dialogue and compassion.
HOW SAILORS' SOCIETY IS HELPING A SEAFARER COMMUNITY IN INDONESIA
It is not just on board ship that the Sailors' Society assists seafarer's with their wellbeing. In this short video you will see how the Sailors' Society is helping an entire seafarer community in Indonesia by funding a medical centre in the capital Jakarta.